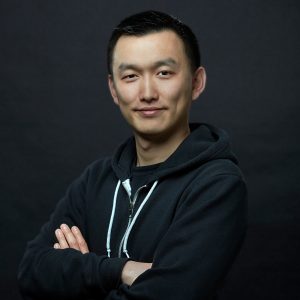 My first name is Qian [pronouced chien, ch like china], last name is Qin [pronouced chin]. I am a Dipl.-Ing. (equiv. m.Sc.) in Computer Engineering.
I was born in Guangxi, China on May 21st, 1984 and moved to Berlin, Germany in 1989.
I speak Chinese (Mandarin), German and English. You can find a shortened version of my CV here.
Work Experience
BSH Digital Ventures GmbH (2018-2020)
Managing Director of the company builder of BSH Home Appliances Group
Accelerating existing digital hardware business models
Evaluating and pretotyping potential new digital hardware business models
Introducing effective and fast innovation processes to the corporate world
Managing fast hardware development in Shenzhen, China
Scouting of manufacturers in China for IoT products
Developing and building low cost proof of concepts
Natural Dental Implants AG (2017-2018)
Project Management, IT, Investor Relations, Business Development
Fundraising: new record for biggest startup crowd-investing campaign on Companisto (2.5M EUR)
Managing seamless relocation of company with medical product production site without production downtime
Organizing pilots with new partners for distribution
Evaluating market entry for China
Founder, Company Officer with Statutory Authority (Prokurist)
Building the company with 37 employees
Development, certification (CE, FCC/IC, RoHS, etc.) and
international roll-out (WEEE, customs, etc.) of a new innovative
throwable camera (as Chief Technology Officer)
Creating of a new market with EUR 2.7M revenue in the first year
after launch (as Vice President Business Development)
Acquiring high seven digit venture funds (as Vice President
Investor Relations)
Fundraising: new record for biggest startup crowd-investing campaign on
Companisto (EUR 1.6M)
Fundraising: new record for biggest crowd-funding campaign from Germany
(USD 1.25M)
Taken over by an investor through an asset-deal
Awards
First Prize "Business Plan Competition Berlin-Brandenburg"
First Prize "IKT Innovativ Gründerwettbewerb"
First Prize "Pitch im Paternoster"
Innovation Prize from the "Gesellschaft für Informatik"
Honored with "Deutschland Land der Ideen"
Education
Technische Universität Berlin (2003-2012)
Jiao-Tong University (2006)
Semester abroad in Shanghai, China